Custom labels for cannabis products help companies get their message across in several ways, allowing them to print anything from brand names and logos to product warnings and instructions. At Red Oak Label, we can help you make custom cannabis packaging labels in pressure-sensitive and other configurations to meet all your product labeling needs.
Benefits of Custom Cannabis Labels
Labeling cannabis products correctly is essential for a multitude of reasons. Using Red Oak Label custom cannabis labels helps you do that by accomplishing the following:
Highlighting important information: Custom labels emphasize important information on cannabis products, such as instructions or usage guidelines.
Providing warnings: Use your labeling to present and clarify any required warnings on your cannabis products regarding how they work or affect users' health.
Adhering to state requirements: If your state has specific requirements on what must be present on the label of cannabis products, you can add this information clearly with a custom design.
Matching your branding standards: Customized labels meet your company's specifications for logo, font style, colors and more, letting you present cohesive branding across all products.
Types of Cannabis Labels
At Red Oak Label, you will find several types of labeling products that are ideal for the cannabis industry. Whether you need labels for pouches and bags or small stickers for printing barcodes, our selection is the perfect place to start creating custom labels for your cannabis packaging.
Custom Cannabis Package Labels
Cannabis products come in different types of packaging to fit varying needs for preserving freshness, but they all require clear labeling. Red Oak Label custom pressure-sensitive cannabis labels suit numerous categories of cannabis and CBD product packaging. These labels can be made from film, paper or foil, and they may utilize different types of ink. To apply one of these self-adhesive labels, just remove the protective backing, place the label where desired and use gentle pressure.
Pouch and Bag Labels
Red Oak Label can produce specialty packaging labels for cannabis sold in pouches or bags. These products help you adhere to all legal requirements and promote your brand's message simultaneously. Creating pouch and bag labels for cannabis products is easy when you partner with Red Oak Label's skilled design team.
Blank and Preprinted Thermal Labels
Thermal labels require a specialized printer to create images and text on a label — these machines use heat to impart red or black designs on adhesive sheets. You can order thermal labels preprinted with the information you need or buy blank rolls and a printer to create your own designs.
The lack of toner or ribbon involved in the printing process makes these thermal stickers very economical. However, since the colors are limited, thermal-printed labels are best for simple designs, container labels, or functional stickers displaying barcodes or expiration information.
Tamper Evident Labels
Many states require tamper-evident labels for all cannabis product packaging. Tamper evident labels keep consumers safe by letting them know that their product hasn't been opened since it was packaged, which is also a great way to build trust. With Red Oak Label, you can take your cannabis packaging to the next level! When choosing custom cannabis labels, you can get as creative as you want with your design, bringing your packaging to life with labels full of art and color to showcase your brand's personality. Whether you're looking for tamper-evident cannabis labels, state-specific labels, or anything in between, Red Oak Label has the perfect solution for you.
"If I could reach through the computer and give you a huge hug and a kiss, I would! Ha, ha, ha. Thank you for always being so amazing to work with."
- Jones Creek Beef

"I just wanted to let you know that the labels have just been received here at Goodwill - On behalf of all of us thank you so much for the quick turnaround to help us resolve this issue - Great Job . Thanks!"
- Goodwill & SCJ Team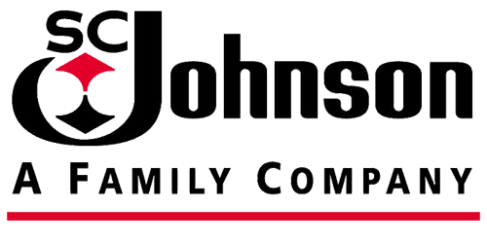 "I have been meaning to write for sometime now to thank you, and express our gratitude, for all the help you gave us in producing such high quality labels for our new Tahini Dressing products. I think the labels look terrific--virtual pieces of art."
- Open Seasame Foods, LLC

"As our work on the Holiday campaign comes full circle, those of us from the Saran Team are more than appreciative of all the work you and your colleagues have done at Red Oak Label to help us with the Saran Cling Plus Holiday program this year. Without the diligent work of colleagues like you, the Holiday effort would have been unable to meet our enormous rework hurdles. Unfortunately, those of us in Racine have not been able to shake your hand personally, but we hope that in due time, such a meeting will come to pass. Best wishes to your team in the months to come, and you can count on SCJ 's continued business when future label needs arise."
- SC Johnson & Son, Inc.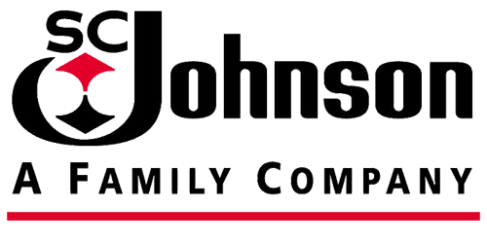 Contact the Red Oak Label Team for Custom Cannabis Packaging Labels
Find customizable labels for all your cannabis packaging needs at Red Oak Label. With our custom design capability, you can match your brand, color scheme, logo and font choices with easy-to-apply pressure-sensitive labels that make your cannabis products stand out. 
We have a comprehensive design support staff with over 40 years of experience to help you create a unique label for your cannabis brand. If you're ready to find new custom cannabis labels from one of the industry's top label companies, contact Red Oak Label to ask questions or request a quote online today.