For businesses in the food industry, it's vital to have labels that properly seal and inform buyers about your product while drawing the eye and promoting sales. At Red Oak Label, we create numerous types of food labels for a broad variety of products.
Benefits of Custom Labels for the Food Industry
Having custom labels for food containers provides a variety of valuable benefits for companies that sell edible goods. Some of the advantages of using Red Oak Label customizable labels include:
Keeping food products safe: Custom food labels ensure your products are sealed properly and are tamper-resistant.
Providing ingredient lists and warnings: You can use your labels to inform buyers of what the packaging contains or provide food allergy warnings.
Aligning with your brand: With a custom food label, you can incorporate your logo, color scheme, font type and other elements to craft packaging that matches or complements your branding standards.
Types of Custom Labels for Food Containers
At Red Oak Label, we provide numerous custom food label options to meet customer needs:
Custom Foil Food Labels and Lids
Foil labels and lids work well for sealing in different types of food, offering protection and increased hygiene for food products to help preserve freshness for as long as possible. Foil lids also provide extra space for continuing your branding and labeling on a product. Red Oak Label can produce customized food labels and foil lids in several shapes and sizes to match your product's needs.
Applications for foil food lids include:
Ice cream
Yogurt
Cheese
Noodles
Seasonings
Tamper-Evident Food Seals
Tamper-evident food seals help ensure your food products stay safe throughout the product cycle. These seals help customers recognize if a food product has been tampered with at some point during the manufacturing, shipping or selling processes. Broken, open and unsealed containers signal to a customer that there is an issue.
Providing tamper-evident food seals helps reassure customers that you are taking steps to protect them. You can use these food seals on numerous product types.
Pressure-Sensitive Labels
Pressure-sensitive labels are useful for almost any product, including food items. They can utilize paper, film or foil as the primary material and allow for simple application using nothing but gentle pressure. Pressure-sensitive food labels also work well with several ink varieties and are ideal for labeling specialty food items.
Labels for Plastic Food Containers
Red Oak Label can provide double-sided customized food labels for plastic or glass containers to maximize your branding area. Custom double-sided labels are a viable option for see-through packaging because they have printing on both the front and back sides. You can use this space to promote customer engagement initiatives or include additional information about your product or company.
Heat-Sealed Labels
Heat-sealed labels have been popular in the food industry for a long time. A direct thermal printer heats specific areas on the label, causing a reaction that creates images in red or black. Custom direct thermal labels are cost-effective because they only require the printer and the pressure-sensitive sheet, needing no ink, ribbon or toner. Since the colors are limited, thermal labels are often used for barcodes, sell-by dates or shipping information.
Some common food industry sectors where heat-sealed labels work well include:
"If I could reach through the computer and give you a huge hug and a kiss, I would! Ha, ha, ha. Thank you for always being so amazing to work with."
- Jones Creek Beef

"I just wanted to let you know that the labels have just been received here at Goodwill - On behalf of all of us thank you so much for the quick turnaround to help us resolve this issue - Great Job . Thanks!"
- Goodwill & SCJ Team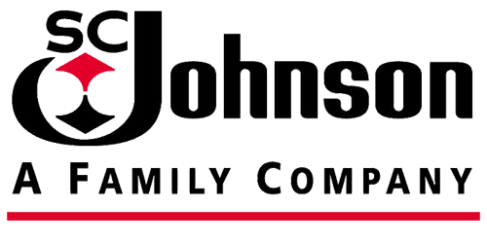 "I have been meaning to write for sometime now to thank you, and express our gratitude, for all the help you gave us in producing such high quality labels for our new Tahini Dressing products. I think the labels look terrific--virtual pieces of art."
- Open Seasame Foods, LLC

"As our work on the Holiday campaign comes full circle, those of us from the Saran Team are more than appreciative of all the work you and your colleagues have done at Red Oak Label to help us with the Saran Cling Plus Holiday program this year. Without the diligent work of colleagues like you, the Holiday effort would have been unable to meet our enormous rework hurdles. Unfortunately, those of us in Racine have not been able to shake your hand personally, but we hope that in due time, such a meeting will come to pass. Best wishes to your team in the months to come, and you can count on SCJ 's continued business when future label needs arise."
- SC Johnson & Son, Inc.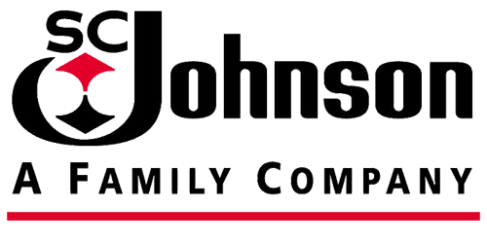 Order Custom Food Packaging Labels From Red Oak Label
Red Oak Label produces customizable food labels for anything from meat products to ice cream to pasta. Use a custom foil label to draw your customers' attention, then a tamper-evident seal to show your commitment to their safety. Our design support staff has over 40 years of experience developing labels and seals that match precise demands for branding and function. 
To get started on your custom food packaging labels, please contact the Red Oak Label team today.