What Are Laser Sheets?
Laser labels, also called laser sheets, feature pressure-sensitive adhesive and specialized coatings. These coatings differ based on whether the sheets are for laser or inkjet printers. They are ideal for creating high-quality graphics and text on home and office printers.
What Are Common Uses for Laser-Printed Labels?
Common ways people or businesses use laser labels are for:
Retail
Clothing
Jars
Canning
Safety/warning
Storage and organization
Color-coding
What Are the Benefits and Disadvantages of Laser Printing?
Laser printers use a special beam projected onto a metal drum to create an image. The drum relies on static electricity to attract particles of powdered toner, then transfers it to the paper by rolling. The paper then passes through a fuser that bonds the toner with heat.
Laser printers are ideal for business applications that require high printing speeds to handle larger printing volumes. Other benefits include sharper text quality and longer-lasting toner cartridges. The two main disadvantages of laser printers are that replacement toner cartridges cost slightly more than an inkjet printer, and sometimes detailed graphics will not print as well.
The most popular laser printers today are manufactured by Brother, Canon, HP, Lexmark and Xerox.
What Are the Benefits and Disadvantages of Inkjet Printing?
Inkjet printers work by propelling tiny ink droplets onto the paper during the printing process and drying them afterward.
These models are popular because they are affordable, easy to use and can print vivid colors. Other benefits of inkjet printers include their ability to print photo-quality images, their suitability for occasional use in an office or home, and their many cost-conscious options. The two main disadvantages of inkjet printing are that the ink cartridges do not usually last very long, and printing speeds are slower compared to a laser printer.
The most popular inkjet printers today are manufactured by Epson, Brother, Canon and HP.
Can You Use Laser Labels in an Inkjet Printer?
We generally recommend using materials specified for the type of printer you're using. Doing so helps promote the best results and prevent ink smudges or smears.
What Materials Are Compatible in Labels for a Laser Printer?
Labels for laser printers often use the following materials:
White gloss laser
Blockout for laser
Weatherproof silver polyester
Weatherproof polyester laser
Clear gloss/matte laser
Brown kraft
Standard white matte
Removable white matte
What Label Materials Are Compatible With an Inkjet Printer?
Inkjet printers are compatible with the following materials:
White gloss laser
Weatherproof matte/gloss inkjet
Clear gloss/matte inkjet
Foil for inkjet
Standard white matte
Removable white matte
Brown Kraft
Why Partner With Red Oak Label for Custom Laser-Printed Labels?
Our customers have trusted us for high-quality labels since 1977 for many reasons, including:
We can meet your specs: Our custom laser sheet labels come in numerous styles and sizes to meet any need. The Red Oak Label team can help you choose and create the best one for your application.
We accept small orders: You don't have to order more than you need when you work with us. We gladly accept short runs on our custom-label solutions.
We price competitively: There's no reason to sacrifice quality for affordability. We strive to provide cost-effective custom label printing with fair and transparent prices. Many of our clients report we save them an average of up to 30% versus our competitors!
We provide design support: We have an in-house team of expert graphic designers to help bring your creative visions to life. They'll consult with you on your needs, such as regulatory information required, and craft an artful design worthy of your brand.
We offer fast, domestic production: Our printing and customer service teams are in America's heartland, just outside Milwaukee. The central location means we can ship in-stock items within 24 hours and custom orders within six business days.
We deliver exceptional customer service: We're committed to creating the best possible experience for our customers. You'll work with a responsive, friendly and knowledgeable team member every step of the way, from initial design to final delivery.
"If I could reach through the computer and give you a huge hug and a kiss, I would! Ha, ha, ha. Thank you for always being so amazing to work with."
- Jones Creek Beef

"I just wanted to let you know that the labels have just been received here at Goodwill - On behalf of all of us thank you so much for the quick turnaround to help us resolve this issue - Great Job . Thanks!"
- Goodwill & SCJ Team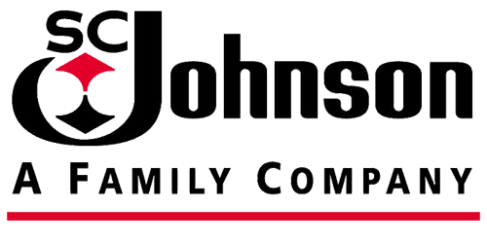 "I have been meaning to write for sometime now to thank you, and express our gratitude, for all the help you gave us in producing such high quality labels for our new Tahini Dressing products. I think the labels look terrific--virtual pieces of art."
- Open Seasame Foods, LLC

"As our work on the Holiday campaign comes full circle, those of us from the Saran Team are more than appreciative of all the work you and your colleagues have done at Red Oak Label to help us with the Saran Cling Plus Holiday program this year. Without the diligent work of colleagues like you, the Holiday effort would have been unable to meet our enormous rework hurdles. Unfortunately, those of us in Racine have not been able to shake your hand personally, but we hope that in due time, such a meeting will come to pass. Best wishes to your team in the months to come, and you can count on SCJ 's continued business when future label needs arise."
- SC Johnson & Son, Inc.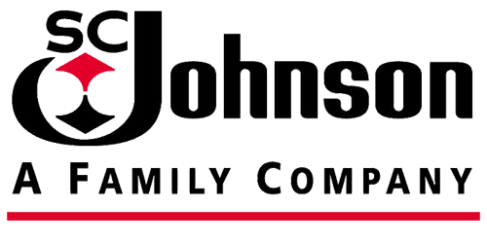 Contact Red Oak Label for Custom Sheet Labels
At Red Oak Label, we've devoted over 40 years to our mission of being our customers' label company of choice. Let us know how we can help by calling 262-780-9797 or emailing us at [email protected].